Ghost Hunters Fans just sourced that Amy Allan and Steve Di Schiavi from the Travel Channel's The Dead Files investigated the Amargosa Hotel and Opera House in Death Valley Junction California and will feature the investigation in their premiere episode.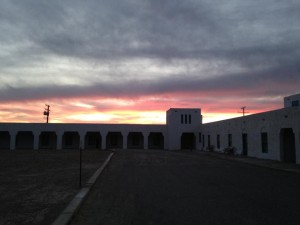 The Amargosa Hotel has been known as a local hotspot of paranormal activity to several local paranormal groups and was featured in Ghost Adventures where Zak, Nick and Aaron were all but chased off the property by spectral forces.
Since the airing from Ghost Adventures, the Hotel has gained in popularity and has been the venue to several ghost hunting events at the location featuring guests like Billy Tolley from Ghost Adventures.
The Dead Files will air Friday May 17 at 10pm on Travel Channel.
Be Sure to LIKE Ghost Hunters Fans on FACEBOOK