Old South Pittsburg Hospital Under Federal Tax Lawsuit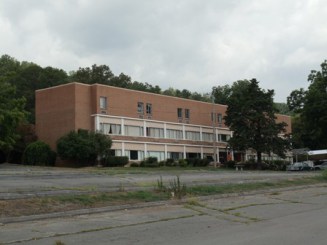 Quoted from Original Article: "The United States Federal Government has filed a lawsuit against the owners of the old So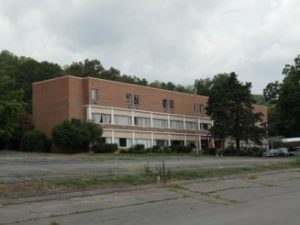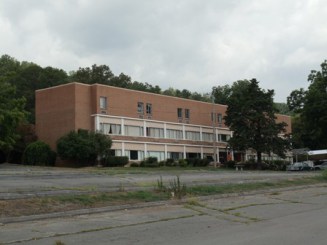 uth Pittsburg Hospital over taxes owed.
The civil complaint was filed against Dr. Gary Stepen Hayes and Diane D. Hayes of Chattanooga.
The lawsuit asks that the former hospital at 1100 Holly Street in South Pittsburg be sold to help satisfy the tax debt. According to the suit, the couple owes $506,036 in income tax for four calendar years beginning in 2011.
It also says they owe an additional $46,679 in employment taxes for the G. Stephen Hayes, MD practice.
Hayes' pediatrics office, Valley Pediatrics, at 4896 Main Street in Jasper, closed last year shortly after the death of Nurse Practitioner Charles Shaffer in August 2016.
Hayes' practice was also known to include "The Fat Dr" (now doing business as the North Jackson Diet and Wellness Center), in Stevenson, Alabama. This office specializes in medically-monitored nutrition and prescription weight loss.
After having served the area since 1959, South Pittsburg Hospital closed its doors in 1998 following the construction and grand opening of Grandview Hospital in Jasper (now Parkridge West Hospital).
Marion County property tax records indicate that the Hayes purchased the former hospital property in March of 2000 for the price of $202,500. The property is recorded as being owned by OSPH GHOST HUNTS, LLC., which according to the Tennessee Secretary of State's website was marked as inactive or dissolved as of August 8, 2016.
Following the hospital's closure and ownership change, the site became popular with local and regional paranormal investigators and ghost hunters and gained national attention and notoriety after being featured on the popular Discovery network TV show 'Ghost Asylum', drawing tourists in from all over the country to investigate the alleged paranormal activities at the building with private and public investigations and ghost hunts. The popular attraction is still in operation according to their Facebook page, with events scheduled through the end of October.
No official word has been given at this time regarding the future status of the popular haunted attraction and it is unknown if a potential buyer exists."
If you have been interested in attending a ghost hunt or paranormal investigation of the Old South Pittsburg Hospital, now is the time to do it before the possibility of the building being boarded up. Ghost Hunt Weekends, Inc. will be offering Insured and Guaranteed Events of the Old South Pittsburg Hospital until the end of 2017.
"We are the World's Largest and most respected Paranormal Event Company, your deposits are held in ESCROW and in the event of the Hospital is seized, your deposits are 100% guaranteed" said Chad Morin, President of Ghost Hunt Weekends during a phone interview.
"If anything happens and the Hospital is not available for our scheduled event, all guests will receive a full refund." Morin added.
Check out the Old South Pittsburg Hospital Overnight Ghost Hunt Event Calendar HERE.
Richard Klement is a writer for Ghost Hunters Fans.com and other Paranormal Publications, writing about his passions of the paranormal.
Be Sure To LIKE GhostHuntersFans.com on FACEBOOK