LEAKED! Fan Event Set For Illinois Haunted Hospital
Leaked Exclusive: Ghost Hunt Weekends Presents Unprecedented Paranormal Event with "Haunted Towns" Stars
In a thrilling revelation, a confidential source has disclosed captivating details about an upcoming ghost hunt event organized by Ghost Hunt Weekends. This highly anticipated gathering is set to take place at the renowned United Methodist Village Sanitorium in Lawrenceville, IL, a location steeped in haunting history and mystery.
Adding to the allure of this extraordinary affair are special guests Mike Gonsalves and Chris Smith, esteemed investigators known for their appearances on the Travel Channel's "Haunted Towns." Their expertise and experiences in the realm of the paranormal promise to elevate the event to an unparalleled level of intrigue and authenticity.
The event will offer a unique opportunity for fans and enthusiasts to engage with the renowned investigators during an exclusive meet-and-greet session. Attendees will have the chance to interact with Mike and Chris, obtain autographs and capturing memorable moments with the renowned ghost hunters.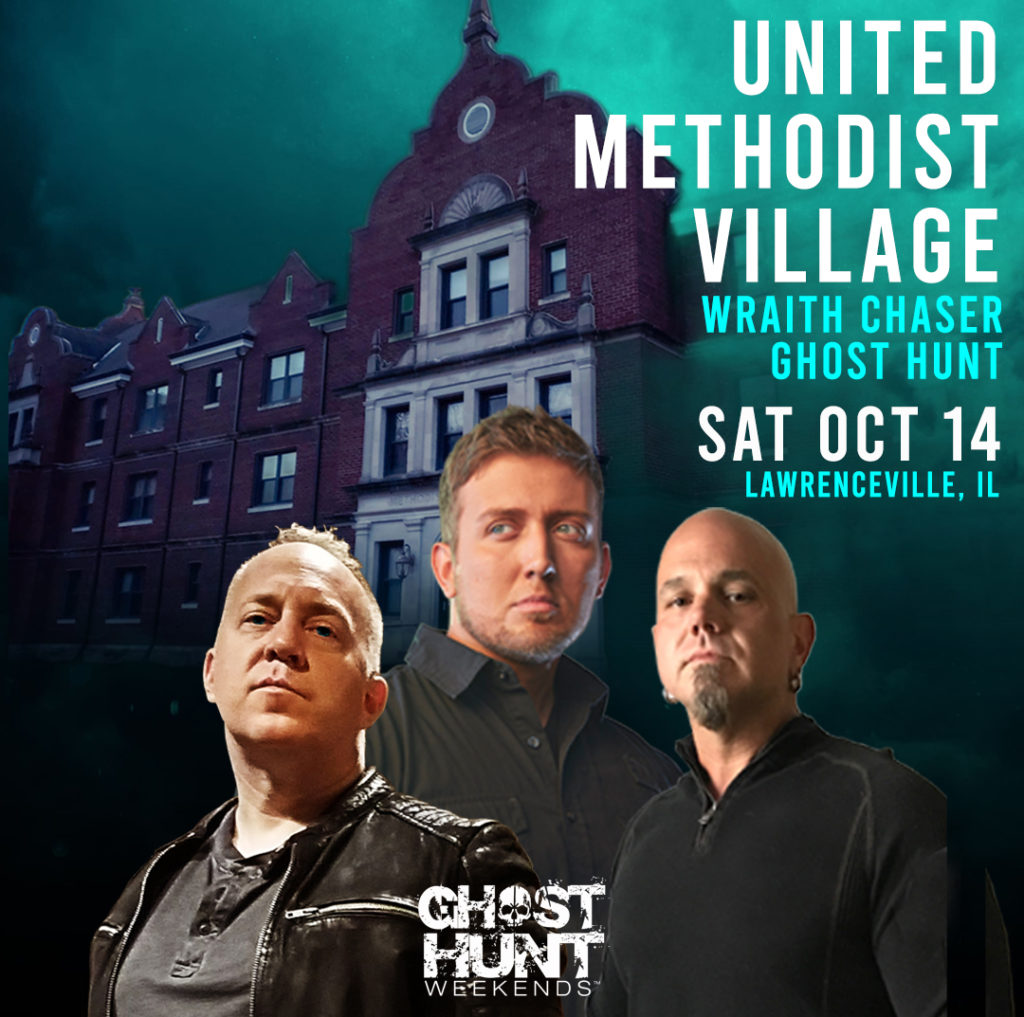 As darkness descends, participants will embark on an in-person ghost hunt within the sprawling 100,000 square feet of the United Methodist Village Sanitorium. The location's storied past, including unexplained phenomena and reports of apparitions, will set the stage for an intense and immersive experience.
Ghost Hunt Weekends emphasizes the utmost respect for the spirits and the property throughout the event, ensuring a responsible and ethical exploration of the paranormal world.
Tickets for this exceptional gathering are limited, reflecting the organizers' commitment to providing an intimate and meaningful experience for attendees. The allure of stepping into uncharted territory within the haunted walls of the Sanitorium is undoubtedly enticing for those seeking to connect with the unknown.
The event is scheduled for Saturday, October 14th, and promises to be an extraordinary evening filled with intriguing encounters and profound insights into the realm of the supernatural. Paranormal enthusiasts are urged to secure their spots promptly to be part of this rare and historical ghost hunt event.
As the date approaches, the anticipation builds for an unforgettable night that will unravel the mysteries and enigmas concealed within the United Methodist Village Sanitorium. Ghost Hunt Weekends, alongside Mike Gonsalves and Chris Smith, is set to deliver an experience that transcends the ordinary and leaves participants with lasting impressions of the inexplicable world that lies beyond our comprehension.
Pre-Sale Tickets for this event begin Friday July 28th at 6:00am/central time, it is highly suggested to grab these tickets in advance before the event could sell out and ticket prices at Ghost Hunt Weekends events usually increase in price the closer to the event date.

For more information on this event head over to Ghost Hunt Weekends Website: https://www.ghosthuntweekends.com/events/united-methodist-village-ghost-hunt
Don't forget to join the PARA-MANIA Facebook Group so stay up to date on news, info, leaks and everything paranormal.