Psychic Accused of Faking Paranormal Activity At Ghost Hunt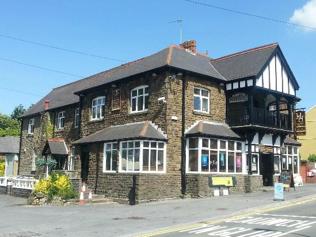 A PSYCHIC has been accused of hiding a man in the attic of a hotel during a ghost tour.
GhostHuntersFans.com has learned that Paranormal medium Chris Date, also known as the Knight Guider, took 14 people on a ghost hunt at the 'haunted' Halfway Hotel in Llanelli, South Wales.
They were taken into the hotel stables, where Mr Date asked a spirit to knock twice to answer a question.
Imagine their shock when the knocks happened, on the ceiling above.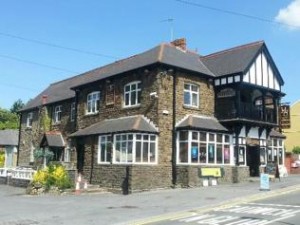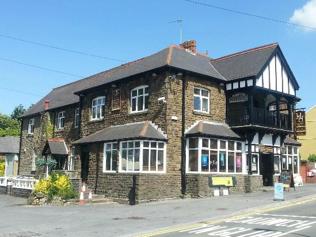 But the hotel owner Paul Francis told the UK's Telegraph that a man was spotted on the roof shortly after.
"A member of staff and a member of the public wanted to see if someone came down from the attic where the knocking was coming from," he said.
"Twenty minutes went by and then this guy jumped down. Our staff grabbed the guy and threw him out."
Date was allegedly spotted driving rapidly away from the scene but has denied being linked to the man in the attic.
"It was nothing to do with me, that is one of the reasons that I left," he said. "The knocking did not sound like what I am used to. I said on several occasions that it was odd, the noise was too extreme.
"I have got a very good track record. It's disgusting, I would never do that."
What's to be learned from this? Always stick with reputable event companies, you should stick with the big names like Ghost Hunt Weekends and Ideal Events in the USA and Mysteria Paranormal Events in the UK.
By sticking with the large and established companies you insure that you are attending professional events, not some out of work theater group doing "ghost walks" for extra cash calling themselves "Ghost Hunters".
Trip Advisor, the Better Business Bureau and other reporting agencies have volumes of complaints from so called "Ghost Walks" and "Ghost Tours and Events" that have taken peoples money, put on shoddy events, not delivered what was advertised and all the way to the downright fraudulent.
William Upjohn is a writer and a contributer to several Paranormal Magazines worldwide, has a BS Degree in Journalism and is an avid paranormal investigator.
 Be Sure to LIKE GhostHuntersFans.com on Facebook