Ghost Hunt Weekends and the Tennessee Wraith Chasers to Host Moon River Ghost Hunt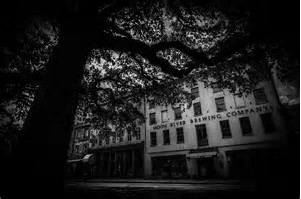 The Moon River Brewery will once again open its doors to paranormal enthusiasts as Ghost Hunt Weekends and the Tennessee Wraith Chasers host an evening of food and spirits at the this historic location.
Moon River has been featured on both the SyFy channel's Ghost Hunters and the Travel Channel's Ghost Adventures, with both groups encountering paranormal phenomena during there visit. The brewery has made CNN's top ten list of the most haunted locations throughout the United States and is a required stop on Savannah's multiple ghost walks.
Rich on history, the site was not only the first hotel in Savannah when its proprietor, Elazer Early, opened its doors in 1821, but it was also the first United States Post Office in the city.  The business remained active as a hotel, with a parade of famous guests, until 1864, when the building was shuttered as General Sherman and his Union troops approached Savannah during the March to the Sea.  After this, the building wore many masks, including being used as a hospital as the many waves of yellow fever plagued the community. Having survived all these incarnations, the building became the Moon River Brewery in 1999.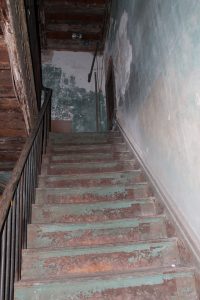 Spirit activity within the brewery runs rampant, with encounters happening throughout.  Children can be heard laughing and playing in areas where there are no kids present. Bottles have been thrown at employees by unseen hands. A woman in white is seen on the third floor in an area known to have once housed those suffering with yellow fever, and  she was even captured on film there by the Ghost Hunters gang.  A playful trickster called Toby resides in the basement where he sometimes pushes guests. A spirit resides on the stairwell creating issues for those trying to pass. EVPs have been captured, and shadows people have been seen lurking about.  It is little wonder why the location holds the title of Savannah's most haunted spot.
The evening at Moon River Brewery presents an unique opportunity to investigate on the most active location in the country. The event will be at the Moon River Brewery, located at 21 West Bay Street in beautiful and historic Savannah, GA. on March 10th.   This event is almost sold out, and the remaining spots  can be reserved by visiting ghosthuntweekends.com.
Let Ghost Hunters Fans know what you think. Leave your comments below…
BethAnn Williams, Paranormal Journalist and Ghost Hunter at Large, is happy to be continuing her role at Ghost Hunters Fans and looks forward to sharing tales of the paranormal with you in the upcoming year.