Ghost Hunt Weekends Announces 2016 Thomas House Hotel Schedule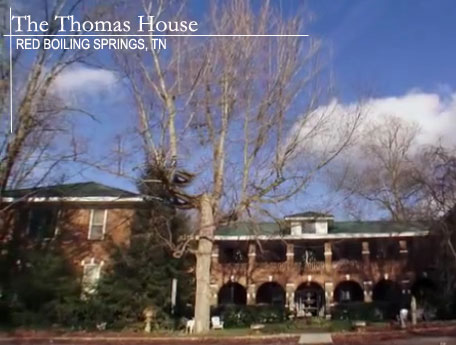 GhostHuntersFans.com has just learned from a Press Release from paranormal events leader, Ghost Hunt Weekends their 2016 Event Dates Scheduled for the Thomas House Hotel located just outside of Nashville, TN.
Original Release Reads, Quote:
Dec. 19, 2015 – NASHVILLE, Tenn. — Ghost Hunt Weekends, the world's premier organization for paranormal events, has announced their 2016 schedule with the Thomas House Hotel after renewing a contract featuring 31 event dates to be held in the sleepy mountain town of Red Boiling Springs, TN.
Ghost Hunt Weekends plans to offer ghost hunting fans the opportunity to stay the night at the #2 Most Haunted Location in the USA, according to a 2013 CNN Article, with specialized packages designed those just curious, looking for a thrilling night or an avid ghost hunter.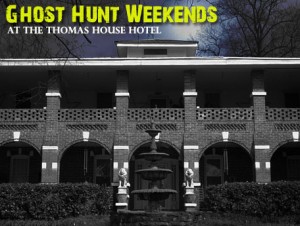 "The last three years offering these weekends were so successful for the fans, we had to do something for 2016" said Chad Morin, President of Ghost Hunt Weekends "We price these right, offer a professional, safe event and to put it blunt, these events are just a lot of fun!" Morin added.
The Thomas House Hotel, built in the late 1890's as a Mineral Spring Spa Resort, has a long history of strange and supernatural happenings. It has survived 3 fires, been witness to deaths, suspected murders, strange accidents and even a one time home for a Cult.
"The property sits on solid limestone and the hotel was built over open mineral springs." Said Chad Morin, referring to the paranormal activity "it also sits on the intersect of two creeks, a cross road, sits on the path of an ancient Indian Trail which follows a lay-line. No wonder this place is a beacon for paranormal activity." Added Chad Morin
Some of the paranormal claims that guests have reported include moving beds, dark figures, cold spots, disembodied voices and feelings of terror. There are also reports from the Thomas House staff of guest leaving in the middle of the night and not returning due to the ghostly goings on.
Ghost Hunt Weekends will be offering for fans brave enough to stay the evening at this location, Overnight Lodging in one of the rooms, a Full Dinner, Full Breakfast, A Midnight Snack Buffet, Haunted Thomas House Presentations and Equipment Briefing, and All Night Ghost Hunting with the Ghost Hunt Weekends Crew.
The Thomas House Hotel has been featured on several Reality Television Paranormal Shows including Ghost Hunters and Paranormal State and there is talk of a Celebrity Event for 2016 at the Thomas House with stars of these shows for fans to meet and ghost hunt with.
2016 THOMAS HOUSE DINNER AND OVERNIGHT GHOST HUNT SCHEDULE
·         January 22 & 24
·         February 26 & 27
·         March 18 & 19
·         April 22 & 23
·         May 20 & 21
·         June 24 & 25
·         July 15, 16, 22, 24, 29 & 30
·         August 19 & 20
·         September 2, 3, & 4
·         October 7, 8, 14, 15 28, 29, 30 & 31
To find out more about the ghost hunting events slated for 2016, please visit  http://www.ghosthuntweekends.com/ghw/thomas-house_main.html for information.
Tommy Lundell, Paranormal Journalist, will be checking in with GhostHuntersFans.com readers each week as the season progresses. 
Be Sure To LIKE GhostHuntersFans.com on FACEBOOK