A couple from Michigan are looking to move out of their house after they claim to have recorded on their Baby Cam some footage of what appears to be a ghostly woman walking through their 1 year old girls room right after noticing scratches on her face.
Joshua Higgins and Heather Brough, swear their Highland, Michigan house is haunted after they watched a semi-transparent ghostly figure walking around their daughters room from their Baby Cam.
The video shows their daughter, Lily stand up in the crib and look around the room, then in the background you can see an apparition walk through the room.
After finding mysterious scratches on Lily's face, the couple checked the Baby Cam, which has bilt in night vision. The couple thought Lily scratched herself, but after seeing the deep purple scratches on her cheek and then compairing the scratches with the baby's fingers, they did not match up.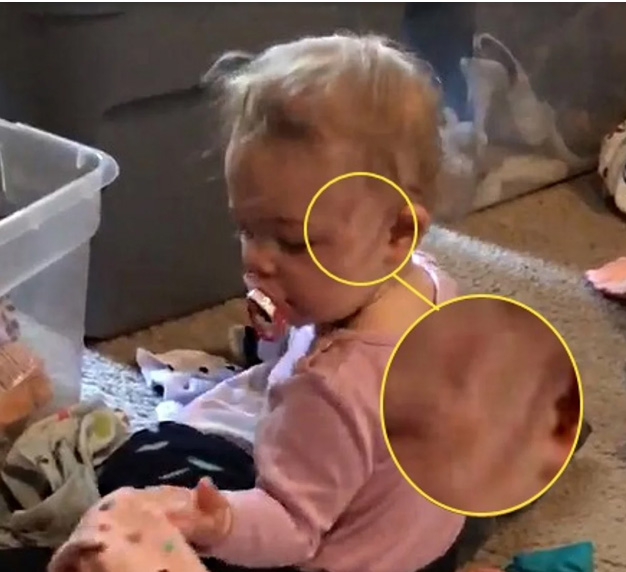 The parents of Lily live in a guest house that is owned by Heather's mom, who lives next door in a old farm house.
When Kris, Heathers mom, purchased the house over 11 years ago, she was told that the previous owner of the farm house, died from a fall. She fell down the stairs and broke her hip and was stranded in the house alone and died from her injuries.
She was also told that the guest house that the paranormal activity takes place in now was originaly built for the previous owners brother, who suffered from schizophrenia.
Another death in the house that may be part of the haunting, could come from a man who lived in the house died after jumping out a window.
The couple does not know who is haunting the house, but they know one thing for sure, they are moving out as soon as possible.
Do you have a ghost hunt experience that you think is truly paranormal, tell us about it in the comments below.
Richard Klement is a writer for Ghost Hunters Fans.com and other Paranormal Publications, writing about his passions of the paranormal.
Be Sure To LIKE GhostHuntersFans.com on FACEBOOK