Ghost Adventures' 8th Season Starts Friday August 16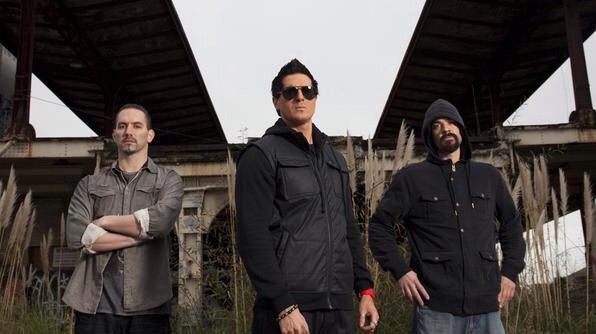 [via press release from Travel Channel]
TRAVEL CHANNEL'S "GHOST ADVENTURES" RETURNS FOR AN UNFORGETTABLE EIGHTH SEASON PREMIERING FRIDAY, AUGUST 16 AT 9:00 P.M. ET/PT
Season Eight To Feature Milestone 100th Episode And A One-Hour Special Showcasing Series' 100 Most Memorable Moments
TravelChannel.com To Roll Out Insider Tour of Paranormal Investigators' Home Cities Beginning Today Via "Host's Hometown" Web Series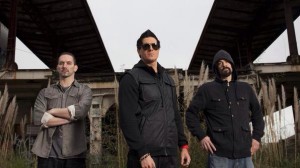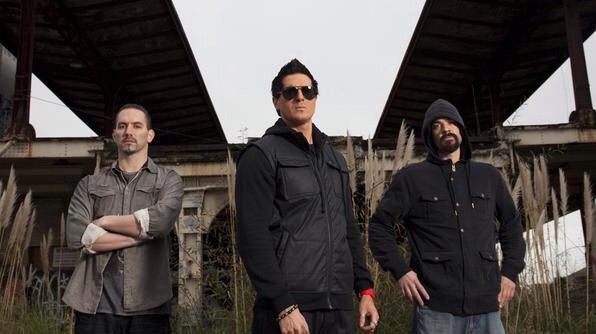 CHEVY CHASE, MD (July 11, 2013) – For years, Travel Channel's hit original series "Ghost Adventures" has been going where most fear to tread: the earth's most haunted locations. Lead investigator Zak Bagans, along with co-investigators Nick Groff and Aaron Goodwin, explore unexplained paranormal activity all over the world in their never-ending quest to understand ghostly phenomena. The team heads out on their latest journey and an all-new season beginning Friday, August 16 at 9:00 p.m. ET/PT. With thirteen hour-long episodes, season eight travels to the most mysterious and disturbing places to date and features the show's landmark 100th episode. Celebrating this milestone is the one-hour retrospective special, "Ghost Adventures: Up Close & Personal," premiering on Friday, September 27 at 9:00 p.m. ET/PT which will showcase 100 of the show's most unforgettable moments. The milestone 100th episode premieres on Friday, October 4 at 9:00 p.m. ET/PT (location TBA).
Each episode of "Ghost Adventures" follows Bagans, Groff and Goodwin as they work to uncover the paranormal mysteries that lie within a haunted location. After piecing together the haunted history of each site, the team then holds a dusk-to-dawn "lockdown" in an effort to obtain physical evidence of the paranormal and discover the truth.
"For Nick, Aaron and I, each investigation we do is personal," said Zak Bagans, lead investigator. "We are on the front lines, often with malevolent spirits, working to uncover the truths behind the paranormal and understand the secrets those who have gone before us hold. Each lockdown is rife with challenges, both physically and mentally, but we accept them; we've dedicated our lives to understanding, educating and discovering a world that is perhaps one of the greatest mysteries of all time."
In the season eight premiere, the group heads deep into the Nevada desert to investigate the 100-year-old Pioneer Saloon. The saloon is full of mysterious paranormal activity, ranging from full body apparitions to disembodied voices and plumes of cigarette smoke manifesting out of thin air. As the team digs deeper in the location's history, they discover that not only is it situated near the site of a 1942 plane crash in which actress and wife of Clark Gable – Carole Lombard – was killed. It's also where notorious card cheat Paul Coski was brutally murdered during his final card game. As the trio works to solve the mystery behind this den of doom, they capture startling evidence during their frightening lockdown.
In addition, this season will also feature a special two-hour Halloween episode that takes viewers to Transylvania, where the team will explore the truth behind the legend of Count Dracula, as they investigate the most terrifying haunted castles in this intriguing and historical Romanian province. Other lockdown locations include the 150-year-old Black Swan Inn in San Antonio, TX; the Tuolumne General Hospital in the old mining town of Sonora, CA; the notoriously violent Missouri State Penitentiary in Jefferson City, MO; the Yost Theater and Ritz Hotel in Santa Ana, CA; a haunted century-old Victorian Mansion just outside of Boston, and more.
Leading up to its 100th episode, the "Ghost Adventures" team looks back on 100 of their most unforgettable moments with the one-hour special, "Ghost Adventures: Up Close & Personal." Divided across ten different categories – including funniest, scariest, riskiest, most disturbing locations and best star cameos, to name a few – each of the top picks are chosen by Bagans, Groff and Goodwin, along with fans who voted in five of the categories earlier this summer on TravelChannel.com.
"Ghost Adventures" is produced by My Tupelo Entertainment for Travel Channel. For My Tupelo, the executive producers are Michael Yudin, Joe Townley, Zak Bagans and Nick Groff. For Travel Channel, the executive producer is Daniel A. Schwartz.
ZAK BAGANS, NICK GROFF & AARON GOODWIN TO BE FEATURED ON TRAVELCHANNEL.COM'S "HOST'S HOMETOWN" WEB SERIES
Beginning today, TravelChannel.com (www.travelchannel.com/tv-shows/ghost-adventures) will roll out an exclusive tour of the home cities of the "Ghost Adventures" paranormal investigation team, as hosted by the trio themselves. The first webisode will feature Nick Groff's home city, while Aaron Goodwin's and Zak Bagans' hometowns will be featured over the next few months. Each webisode follows Travel Channel talent as they show their fans how to live like a local – showcasing their favorite places to eat and play in their city. Additional "Ghost Adventures" web content includes full length episodes, exclusive photos, never-before-seen video extras, vlogs from the guys, travel guides and more. Check out Travel Channel on Facebook and follow @TravelChannel and #GhostAdventures on Twitter for more exclusive content and updates.
TRAVEL CHANNEL (http://www.travelchannel.com) is a multiplatform travel lifestyle brand with the core mission of providing inspiring and compelling programming that takes viewers beyond their everyday destinations, making the unfamiliar familiar, whether it's around the world or around the block. A dual feed network that is also available in HD, Travel Channel is the world's leading travel media brand, and is available in over 94 million U.S. cable homes. Owned and operated by Scripps Networks Interactive (NYSE: SNI), Travel Channel has offices in Chevy Chase, MD, and New York, NY. Scripps Networks Interactive (NYSE: SNI) also owns and operates HGTV, DIY Network, Food Network, Cooking Channel and Great American Country.
Be Sure to LIKE GhostHuntersFans.com on FACEBOOK