Rundel Library staff not convinced by Ghost Hunters debunking efforts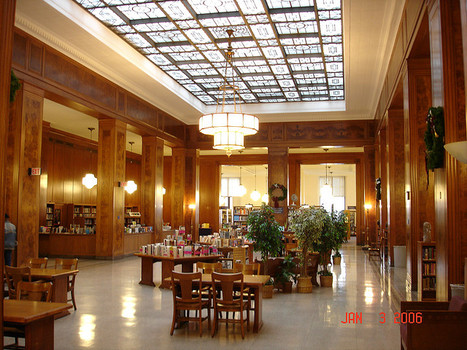 Sally Snow, the assistant executive director of the Monroe County Library System, has plenty to say about Ghost Hunters recent investigation of the Rundel Library in Rochester, NY. According to a 13 WHAM report dated Nov. 30, Snow is not convinced that "Ghost Hunters" debunked the mysterious opening and closing of doors in the library.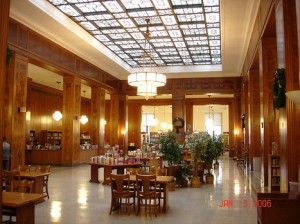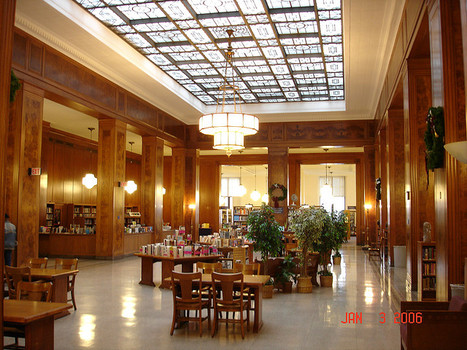 Library video surveillance cameras have captured the doors opening and closing on several occasions when no one is in the building, which prompted the library staff to call in "Ghost Hunters", SyFy's paranormal reality show, to investigate for the paranormal.
The "Ghost Hunters" team determined that when windows are open in the library a draft forms and causes the door to open and then swing shut. Snow says this simply isn't a good explanation for the activity because it occurs when the windows are closed.
She further explains that the staff checks the windows every night to make sure they are closed. She says the windows are lead soldered and would require a hazmat procedure should they become damaged. The staff monitors the windows closely for this reason.
"[The windows] were the first thing we checked," Snow told 13 WHAM. "We're librarians. We do our research and the maintenance department has reiterated that we are not going to leave the windows open so that they break."
Snow says the library will be investigated again in February, this time by the Monroe CountyParanormal Investigation Team. Snow hopes this investigation will get to the bottom of what is causing doors to open and close on their own in the Rundel Library.
(Source:here)
Be Sure to LIKE Ghost Hunters Fans on FACEBOOK