Ghost Hunters new season started June 12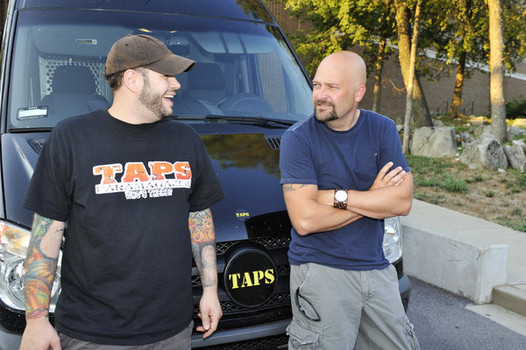 Syfy's hit original series Ghost Hunters returned on Wednesday, June 12 at 9 PM ET/PT with brand new investigations in all-new locations.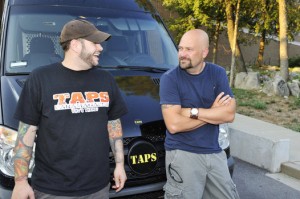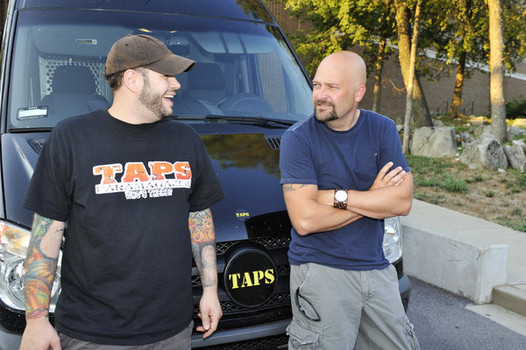 Season 9 continues with the premiere of "The Ghost Hasn't Left the Building," in which Jason Hawes and TAPS (The Atlantic Paranormal Society) head to Louisiana to investigate the historic Shreveport Municipal Memorial Auditorium – famed for being the venue where Elvis Presley played his first professional gig in 1954. The Shreveport Auditorium has also hosted rock 'n' roll legends including Johnny Cash and Hank Williams Sr.
Hoping to ease the minds of the famed venue's frightened visitors, performers and staff, TAPS' client is hoping that the team can find an explanation for all the reports of paranormal activity taking place at the auditorium. She also wants to know if Elvis really did leave the building or if The King's spirit is attracting an audience of apparitions…
The June 12 episode also marks Amy Bruni's first investigation back with TAPS since going on maternity leave last year.
Upcoming Ghost Hunters investigations include "Ghost Friends Forever" (June 19), at a bungalow in Little Rock, AR; "Vintage Spirits" (June 26), at the Belvoir Winery in Liberty, MO; "Hoover Damned" (July 10) at Nevada's Old Boulder City Hospital and "Something in the Water" (July 17) at The Elms Resort & Spa in Excelsior Springs, MO.
Ghost Hunters is produced for Syfy by Craig Piligian's Pilgrim Studios (The Ultimate Fighter, Top Shot). Piligian and Mike Nichols serve as executive producers along with Thomas Thayer and Alan David.
Please let us know if you need a screener of "The Ghost Hasn't Left the Building." The episode is also available for screening on NBCUniversal Media Village.
Syfy is a media destination for imagination-based entertainment. With year round acclaimed original series, events, blockbuster movies, classic science fiction and fantasy programming, a dynamic Web site (www.Syfy.com), and a portfolio of adjacent business (Syfy Ventures), Syfy is a passport to limitless possibilities. Originally launched in 1992 as SCI FI Channel, and currently in more than 98 million homes, Syfy is a network of NBCUniversal, one of the world's leading media and entertainment companies. NBCUniversal is owned by Comcast Corporation.
Original Article HERE
Be Sure to LIKE Ghost Hunters Fans on FACEBOOK by Clicking Here